With four types of power outputs and a design tailored for Silent Angel's product series, the Forester F2 is the ideal linear power supply for audiophiles seeking to elevate their music systems.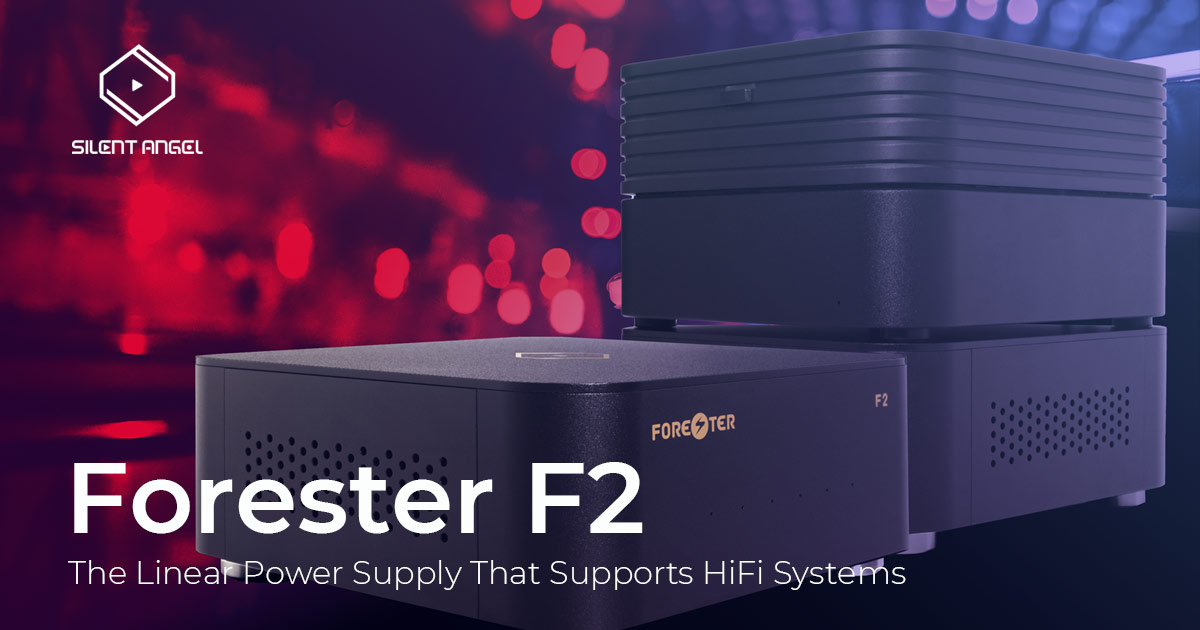 The Forester F2 is an ideal linear power supply for music lovers who want to discover the true potential of their systems. Equipped with 4 different types of power outputs, it strengthens and optimizes the music performance in various approaches. Moreover, it's specifically tailored for Silent Angel's product series, such as the Z1, N8 Pro, M1/M1T, etc. From the inner circuitry to outer enclosure, the designs of the F2 are built to realize true Hi-Fi sound quality, bringing consistency and integrity back to life in digital music.
"The Forester F2 employs versatile DC outputs for our users' benefits. Given that power source is a very crucial factor to pursuing ultimate Hi-Fi journey, especially in a rather hi-end audio system, every little interference may alter the expected result; thus, we designed the Forester F2 to help improve power signal quality. By making it highly stable and accurate, it's a true guardian for your lossless music enjoyment." quotes Chorus Chuang, the CTO of Silent Angel.
The F2 uses fully symmetric power circuits composed of toroidal transformers and low-noise MOSFETs paralleled, also has a high-permeability EMI absorber embedded on the mainboard to eliminate high-frequency electrical noises (ranges from 1M to 18GHz). With thick high quality aluminum alloy as its exterior, and the front and rear panels are as substantial as 8mm, reducing any vibration and machine noises. Furthermore, the top and bottom are made of SECC grade galvanized steel, aiding in preventing oxidation and corrosion.
Besides employing a stable linear power supply with precise DC outputs, it optimizes the performance of any devices connected, making network transmission steadier, improving jitter and latency issues, and allowing users to enjoy great digital audio without any compromises.
The Forester F2 will be available globally on April 18.
For more product information: Silent Angel Forester F2
Find a dealer near you: Where to Buy
Forester F2 Product Specification
Versatile DC outputs include 12V/3A, 12V/1A, 5V/2A, 5V/1A
Equipped with USB ports as 5V output alternatives
Power input (AC) IEC 115-230V or 120-240V, 1.5A at max
Upgrade the power connection with the Basei DC cable series
100 Watts maximum power consumption
Silent Angel's specialized Forester power technology
Front & back panels made of a solid 8mm thick aluminum alloy enclosure
Concurrently supports Hi-Fi NAS formed by the Rhein Z1 & Expander E1
Curious about Silent Angel's Hi-Fi lineup? Visit: www.silentangel.com
Learn more: www.silentangel.com/solution/